You guys. I did it!! I actually did it. I finished my first week of college, and you know what? I came out relatively unscathed. I drank a bottle of wine last night to celebrate this accomplishment. I need 14 more bottles to get me through the semester.
Hey, everyone should have a goal, right?
On Monday afternoon, I left work with a hug and well wishes from my boss and drove out to campus for my first class: English 121. I left super early because I couldn't focus on anything anyway, and I wasn't sure where I was going to park given I hadn't had time to go secure a parking pass. So I arrived outside of the building approximately 55 minutes prior to when I needed to be there and scored a metered spot right outside of the door.
I spent the next 20 minutes talking to my husband while watching the
infants
students wander between buildings wearing nothing but leggings and sweatshirts in 10 degree weather.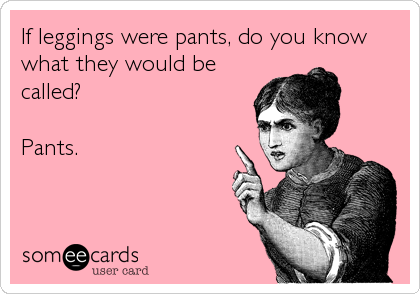 Yes. Yes. Yes. A million times: YES
After poking fun, Adam politely reminded me that I should probably drop the "get off my lawn" mentality and get into the building so I wasn't late after arriving 55 minutes early. I agreed, got out of the car (bundled up in a scarf, mittens, hat and ski jacket for my 10 step walk to the front door) and headed in. I found my way to the 4th floor and waited for the class ahead to disburse. When it did, I headed in with the other infants students and waited for the professor to arrive.
After I walked in, I caught a few surprised looks that I chose a student chair and didn't head up to the front of the class. Especially after the instructor walked in.
My man is no more than 30 and, well, he's a hipster.
Deep breath.
So Professor Hipter walks up to the front of the room in red jeans and black converse shoes and American Eagle fitted tee and his infinity scarf and introduces himself while I glance at the rest of the class and realize that I could be every one of their mothers. We then do a writing exercise/introduction thing. After we've written our answers, we read them aloud. The question was "What gives you anxiety about your writing."
99% of the class answers: "spelling is horrid", "I tend to use run on sentences", "my thought process isn't always clear" and so on.
I answer: "I typically don't have anxiety about my writing. I understand that some will like it and others may not, but that's fine".
99% of the class thinks: "wow, this chick is not only old, but she's cocky"
Professor Hipster smirks. I'm not sure what this means.
Deep breath.
We continue on with the syllabus and we were out in about 40 minutes. I drive over to the bookstore to pick up my textbook and buy a tee shirt so I'm officially official and then set about on the drive home. Where I had time to think about everything and completely freak the fuck out so by the time I arrive at home, I'm in the middle of a slight panic attack, By slight, I mean full on tears.
I get to the back door and am greeted by my husband, who is so proud and all smiles. "Hi College!!" is how he greets me, eager to hear about the class since I was acting like a normal human being not 25 minutes earlier when I called to let him know I was on the road.
Ha. Fooled him.
I, in turn, throw myself into his arms and cry for 5 minutes gasping out things like "entire syllabuses" and "25 pages of essays between 2 classes by April!" and "peer review and they're all children and...and...what am I doing, this is going to take me a dozen years and I'm worried about not having my time next Christmas when I should be leaving work to come home and do what I need to do and not have to worry about school..." you know, the usual way I approach things. Big picture that completely overwhelms.
You're laughing. Is that not normal?
My motto, ladies and gentlemen...
So, St. Husband puts his arms around me and is likely rolling his eyes behind my back for 5 minutes before he pulls me away from him, looks at his watch and says: "You have 1 hour. You can use this hour to do whatever you want in the way of freaking out. You can cry, you can talk to me, you can sulk, you can sit quietly, you can do whatever you want. However, at exactly 8:01 you are going to tell me what your plan is.Are you bailing and this isn't for you? That's fine. Are you going to slow down and take it piece by piece and continue on for the next however many years it's going to take? That's fine too. The choice is yours and I will love you either way. Just know that we're not doing this every week, so figure it out now."
It's like this guy has been with me for 20 years or something. Weird.
For the next hour, I cried, I talked, I cried some more. The dog looked at me like "why is your face leaking, mom?". I did dishes, I thought. At 8:01, I logged into my LIT class, posted my introduction and read the first chapter.
We have liftoff.
My classes are Monday and Wednesday, so I went back yesterday and all was fine both in person and online. Actually, that's a lie. I had to submit a short essay and I think I knocked it out of the park. Let's hope that Professor Hipster thinks the same.
14 weeks left for this semester and then I'll only be 114 credits away from graduation!!! (I'm trying to not worry about the math class that's going to stand between me and a diploma. That's another story for another day so we're not even going to discuss it right now. Right? RIGHT?)